About Us
20 years ago and a little later ...
At the turn of the millennium - the previous and the present - two ambitious Polish entrepreneurs from the ICT industry noticed a significant change growing in the world. People's energy needs began to be satisfied more and more in a completely new way. Not as before, through the "barbaric" extraction and combustion of fossil fuel resources (coal, oil and gas), which, after all, can no longer be recreated, but thanks to the increasingly better and effective use in practice of the infinite energy resources of wind and sun.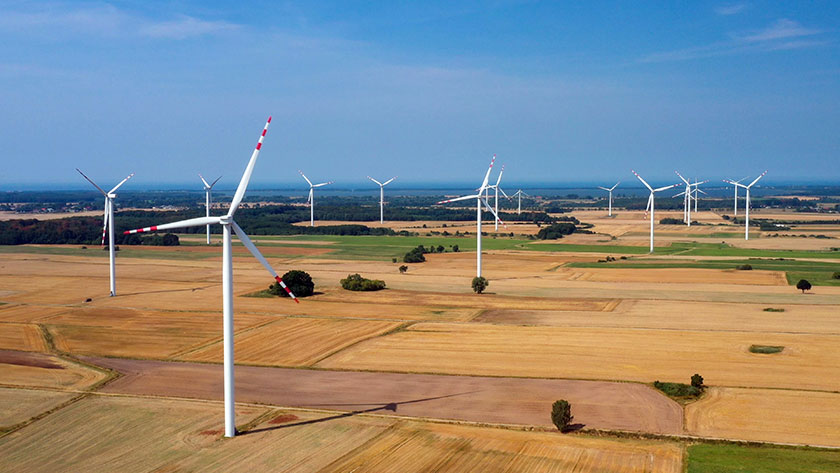 This inspired the construction of a professional and modern - in fact the first in Poland of such scale - Cisowo Wind Park with a capacity of 20 MW in Western Pomerania. The production of energy in this installation, which started in 2001, continues to this day. In the period of 20 years, over 1 TWh (one million megawatt hours !!!) of electricity was generated there - enough to meet the annual needs of about half a million average Polish households. The installation is still operational and will continue to produce energy for at least a decade!
The success of the first project prompted the Pioneers to plan further investments. It also quickly turned out that in order to professionally prepare and then implement them, it is necessary to create a dedicated company that will prepare and implement new projects.
This is how the Enerco company was established, a company with only Polish capital, which, since registration in 2005, has prepared several dozen projects in the field of renewable energy sources, of which in the years 2005-2016 a total of 10 wind parks were commissioned, with a total capacity of nearly 260MW and a large a design of a distribution network connected directly to the National Transmission System.
Today, these objects form the so-called The Enerco Group - the generation companies associated with it have a significant share, exceeding 0.7 TWh per year, in the production of energy from renewable sources (oze) in Poland, and if two parks built before the establishment of Enerco are taken into account (a total of almost 70 MW), more than 1 TWh per year. In addition, in the Enerco Group there are: a service company that provides a full range of services for wind turbines and a distribution company responsible for the operation of the distribution system created especially for the needs of our wind parks.
In the initial period of its operation, Enerco also developed projects for the construction of biogas installations, later taken over by its sister and related ownership Polish Biogas Group.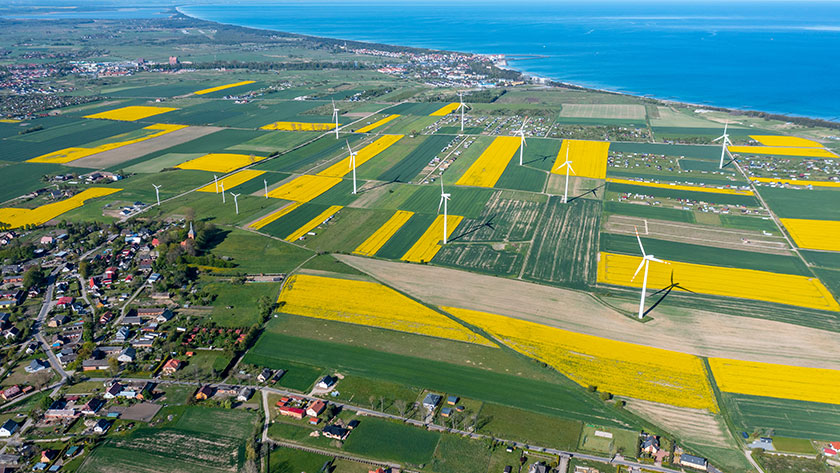 Critical 2016
The intuition of the Enerco founders turned out to be right. The world continues to develop renewable energy sources at an ever faster pace. In many countries, their share in meeting energy needs already exceeds 50%, and in some countries this indicator is close to 100%. It is worth knowing that our neighbors, Germany in 2020 introduced much more energy from winter installations to their power grids than all existing conventional and renewable sources in Poland produced. The oze boom continues not only in Europe, but on all continents!
Unfortunately, in 2016, decisions were made in Poland that slowed down the development of wind energy for many years. In this situation, Enerco was forced to revise its development plans. By postponing the implementation of wind projects for better times - and there is no doubt that they will come one day - the search for new areas of activity and the development of a new development strategy focused not only on generation, but also energy trading and delivering it to end users.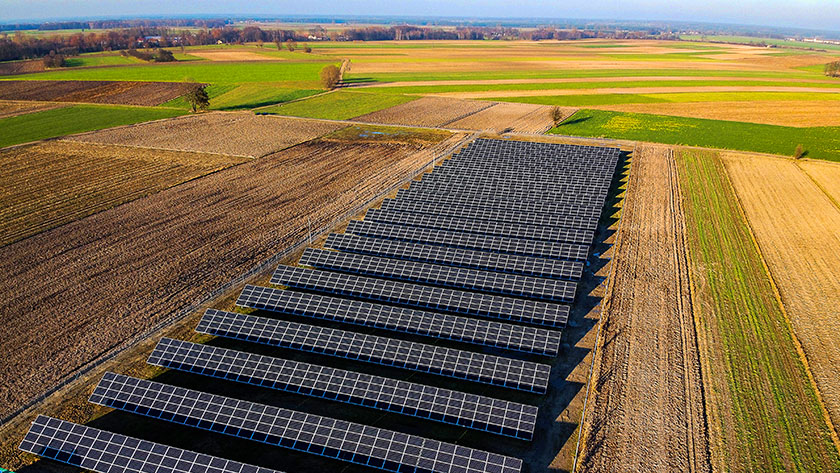 Present and future
Currently, Enerco is carrying out intensive work on the development of projects for the construction of high-power photovoltaic farms. We are also advanced in developing modern tools dedicated to energy trading between entities producing and consuming it. We also have other plans that should take more specific forms soon.
We invite everyone interested to cooperate